Movie/tv News
Boys Season 3 Herogasm Episode Reactions Are Wilder Than You Expected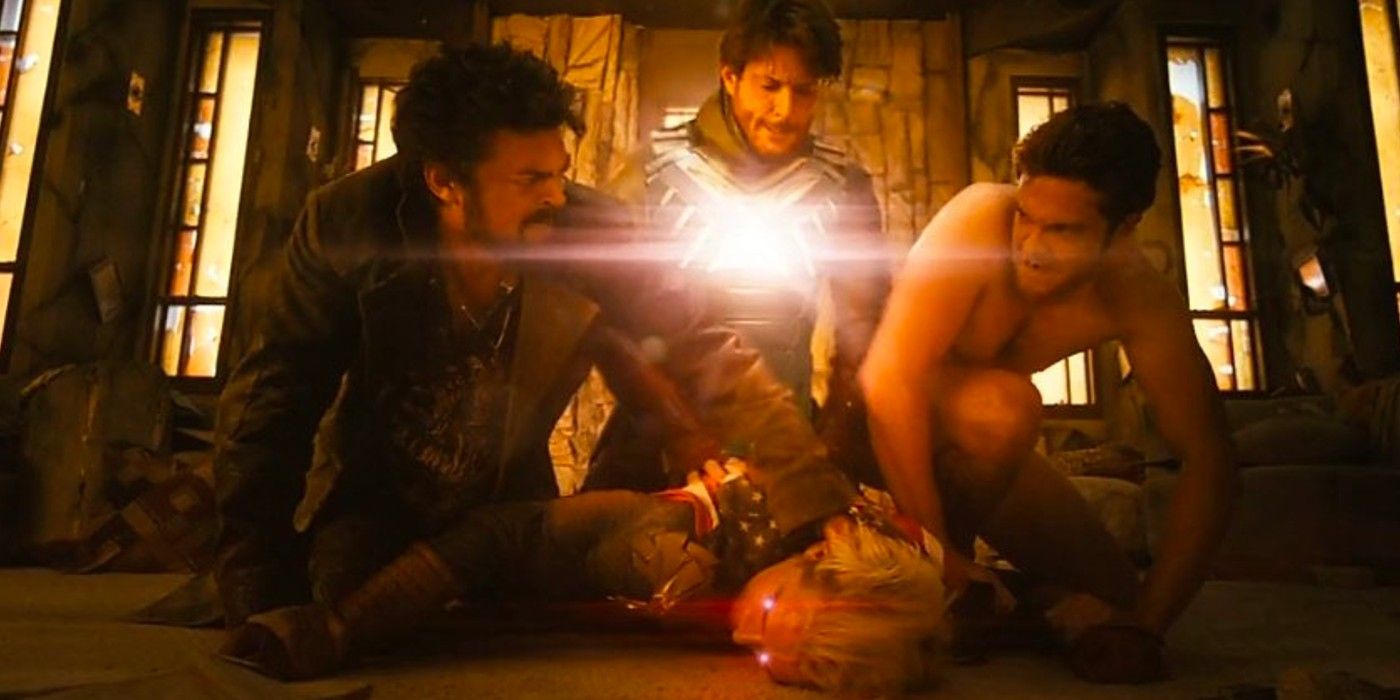 The Boys season 3's "Herogasm" episode is finally here and after being teased as the wildest episode of television EVER, here are some reactions.
"Herogasm" is finally here and people have some thoughts about the ultra-explicit The Boys season 3 episode. Hyped as "one of the more graphic hours of mainstream television that I think anyone will have seen" by show creator Eric Kripke, The Boys season 3 episode 6 has been long-awaited. Kripke began hyping up the episode during production of the eight-episode season, announcing that the Prime Video series would be adapting one of the comics' most controversial arcs. In The Boys comics, Herogasm is an annual party held for Supes that allows them all to gather and throw a super-powered orgy under the guise of a world-ending threat.
The Boys season 3's "Herogasm" episode does things a little differently, with two members of Payback, the TNT Twins, holding the event at their home. Hughie and Butcher head to the event with Soldier Boy so he can get revenge on his former teammates, but naturally, things go very, very wrong. From Starlight following Hughie to Herogasm to Butcher and Hughie running into A-Train, The Deep, and Homelander, "Herogasm" hits some speed bumps. It also brings about the first confrontation between Soldier Boy and Homelander, all against the backdrop of the aforementioned orgy.
With the episode now out, The Boys fans have taken to social media to share their thoughts about the debaucherous episode. Check some of them out below:
#Herogasm Definitely the best episode of #TheBoys so far this season !!! Top performances from everyone. And the end fight was awesome 🔥*Chef's Kiss*
Can't wait to watch the rest of the season 3. pic.twitter.com/3PhHk3zhNL

— Rose 🌹|| The Boys S3 Spoilers || Soldier Boy Era (@Rose_ackles_) June 24, 2022
Developing…
Source: Various (see links above)
Obi-Wan Kenobi Sets Up 4 Unannounced Star Wars TV Shows
About The Author
Share this news on your Fb,Twitter and Whatsapp